CBIX SPECS
WHAT IS CBIX?
The CBIX Value-in-Use (ViU) adjusted bauxite price index, the world's first and most widely quoted bauxite index, is an initiative which has evolved over many years of detailed bauxite industry experience, analysis and price assessments by the CM Group.
In 2020, we take our bauxite reference pricing to the next level by rolling out five new global indexes, namely,
CBIX HT,
CBIX LT,
Guinea LT,
Indonesia LT and
Australia HT.
These indexes are all China-centric, as China alone accounts for more than 90% of the global third-party traded bauxite market.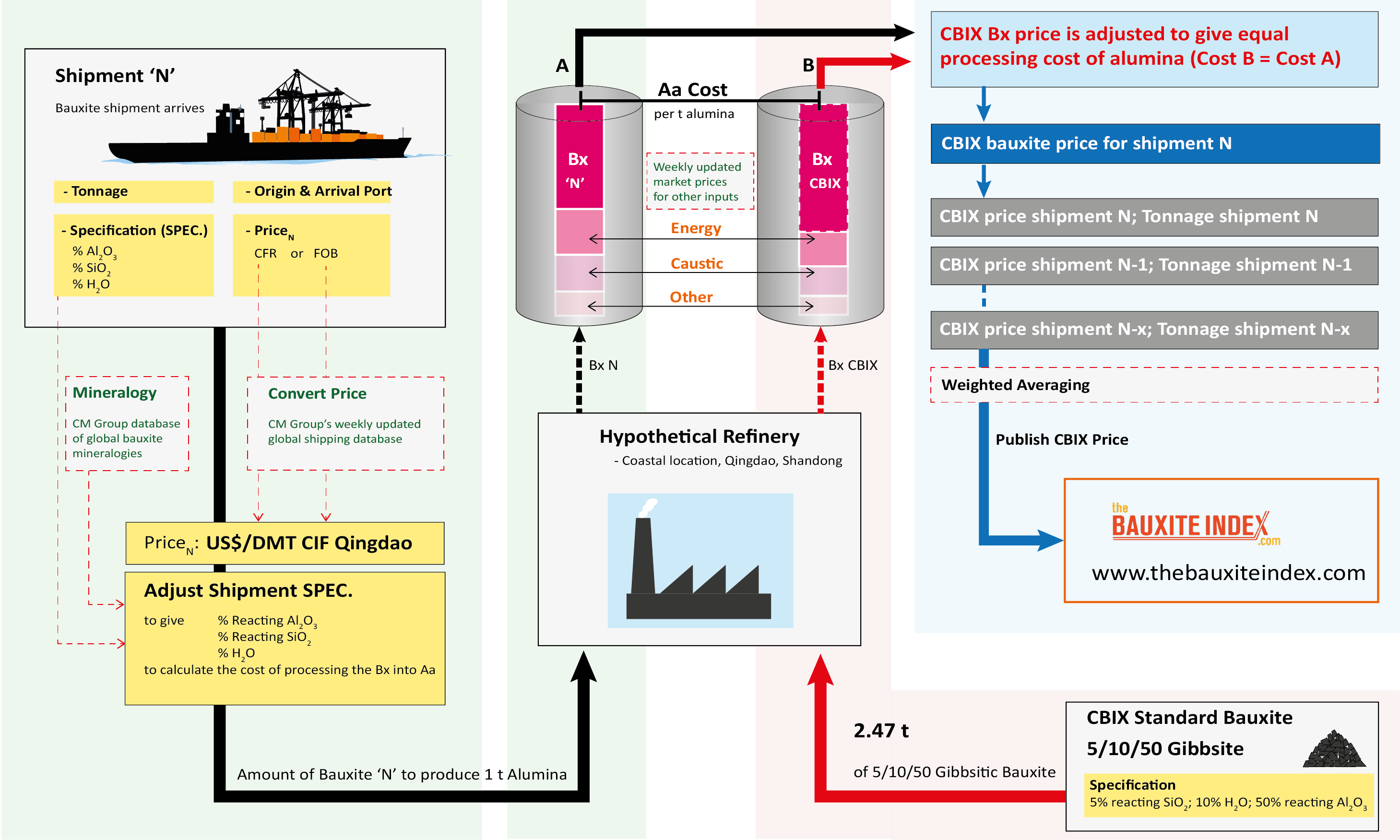 THE CBIX CALCULATOR
The CBIX CALCULATOR provides a simple tool to give an indicative price for any bauxite, CFR Shandong (US$/dmt). The coefficients in the calculator are updated regularly so the results reflect the market at the time.
It must be noted that while the calculated price is reflective of the market at the time it is only indicative and cannot be relied on as a price guarantee. For a more accurate price estimate please contact the CM Group via the links on the website or using the details provided in this document.